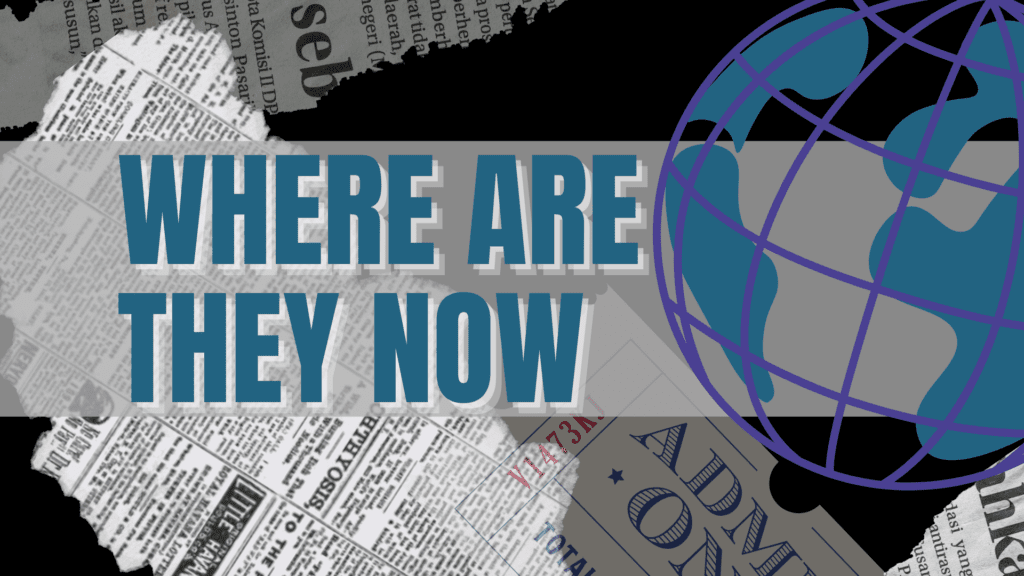 Check out where our students, faculty, and alums are performing this month.
Got an upcoming show? Click here to submit the performance or let us know by emailing Cassie@theatrelab.org. In addition to being featured in the newsletter and blog, we sometimes promote shows on Facebook, Twitter, or Instagram.
Where Are They Now: October 2023
Nico Cabrera will portray Turkey Boy in A Christmas Carol – 2023 playing at Ford's Theatre from November 17 – December 31, 2023. Jamie McElhatton (they/them) is a playwright/actor in the upcoming Think Pink! A short play festival playing at Pink Pen Theatre from September 29 to October 15, Fridays and Saturdays at 8 PM, Sundays at 7 PM. Allegra Hatem will be performing in Our Town at St. Marks Players from October 6 – October 21, 2023.
Erica Erving portrayed Ruella in Communicating Doors at Little Rockville Theatre. Bill Bodie portrayed Alexander in Alas Confederates at the Philadelphia Fringe Festival.
Where Are They Now: June 2023
Teen Alumni:
Ciara Hargrove will be at the Clear Space Theatre Company in Rehoboth Beach, DE performing in all three summer shows running from June 27 – September 2nd. Catch Hargrove as Sandy in SpongeBob, u/s Nicola and Pat/Ensemble in Kinky Boots, and Soul Singer/Ens in Jesus Christ Superstar
Miles Hanna is performing in and directing, the cabaret concert, CAMA on Broadway—The Next Chapter in Harrisburg, PA – June 22 at The Gamut Theatre. Hanna will also be performing (Ensemble) in Sondheim's Merrily We Roll Along produced by Front Porch Theatricals (Pittsburg, PA), with a run from August 18 – 27.
Nia Marie Alsop is performing in, the cabaret concert, CAMA on Broadway—The Next Chapter in Harrisburg, PA – June 22 at The Gamut Theatre.
As just a rising sophomore, Kat Stein will participate in the Shakespeare summer intensive at the Royal Academy of Dramatic Arts, London England.
Alumni:
Steven Malone is playing Stephano, the steward in The Murder of Gonzago as part of The Military Veterans Acting Ensemble at Chesapeake Shakespeare Company. Kim Cincotti-Seldon will be playing Robert E. Lee in Holy Toledo at Nova NightSky Theater.
Where Are They Now: May 2023
Alumni: Denen Norfleet is playing Cheyenne Campbell in Saturday Morning Garden Club from May 20-21 at Shoestring Theatre Company. Alex Lopez is playing Kevin in In The Heights performing through June 11 at Next Stop Theatre. Afolabi Oyeneyin stars as James in the movie, "Dance for Me" on BET + now.
Where Are They Now: April 2023
Alumni: Julia Estrada is Peggy/Maria in Hamilton on Broadway, performing for the next 4 months. Joe Houston is Oliver/Frankie in As You Like It at The Theatre Lab DC from April 27-30.