Relive the Excitement: 2021 Cabaret Benefit
Last month, The Theatre Lab's Cabaret Benefit brought together hundreds of friends and supporters for our annual Cabaret Benefit + Auction. While things may have looked a little different this year — guests wearing masks, QR codes on auction items, at-home audiences enjoying dinner from Pizzeria Paradiso, and the new in-person venue, The Schuyler —  the event was a welcome return to a fun, fabulous gathering that attendees love! We watched talented young artists perform live on stage and honored the contributions of Maria Manuela Goyanes, Artistic Director of Woolly Mammoth Theatre Company to DC's theatre community.
Thanks to the generosity of sponsors including Locke Lord, Nelson Mullins, United Therapeutics, RSM, The Rotary Club of Washington, DC, and all of the donors who supported the event, The Theatre Lab raised $233,000 — exceeding our stretch goal for the evening. In this moment, when resources are scarce and community need is great, this is more meaningful than ever. 
We are so grateful for your help in making sure the benefits of theatre education remain accessible to all. 
Visit our event and step and repeat image galleries to view and download photos from the evening. 

Feeling generous? Make an end of year gift to support The Theatre Lab.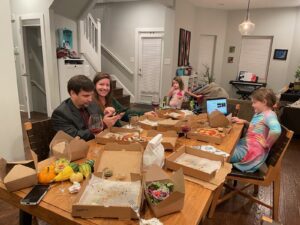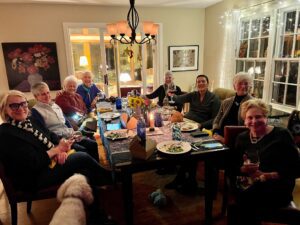 Photo Caption: The view from two at-home Cabaret parties.
Featured photo by Ryan Maxwell Photography.