Josh Halloway: 30 Stories for 30 Years
Editor's Note: This feature is part of the 30 Stories for 30 Years series. Learn more.


Photo Caption: (L to R) writer and Theatre Lab alum Josh Halloway, comedian Jimmy Kimmel, actor Josh Holloway (Lost, Yellowstone); photo by Randy Holmes.
Josh Halloway attended the Summer Acting Institute for Teens in 1997.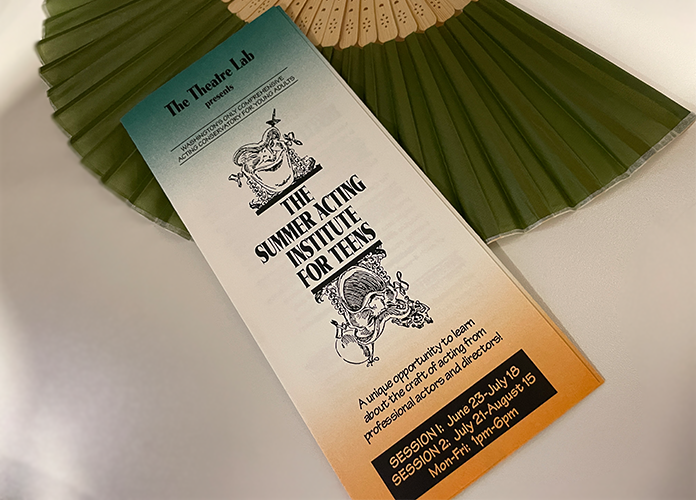 Can you tell us about your work with Jimmy Kimmel and how you came to be doing it?
I have been a writer/producer on Jimmy Kimmel Live! for the past ten years. I work on the monologue and putting the pieces of that monologue together every day with Jimmy. We start very early (ideas are due at 8:50 AM!) and we keep revising right up until showtime, adding any late breaking stories. I got the job by submitting a short packet of jokes/sketch ideas (which is how you get hired on late-night shows). Basically, I experienced a lot of rejection for a lot of years, and just when I was on the verge of giving up, I got lucky that Jimmy took a chance on me.
Do you have any memories to share of Theatre Lab classes or productions?
So many fond memories… I will never forget the two scenes I did at the Summer Institute for Teens (from "Inherit The Wind" and "Italian-American Reconciliation"). It was the first time I ever did "adult" material and I remember how deep and emotionally connected everyone was to the work. Buzz and Deb trusted us to access what was needed for these scenes and gave us the tools to make choices grounded in reality. The work we did in that class took us places on stage that most of us (certainly not me) had never been before. That program opened a door for me to think seriously and critically about material.
Can you think of any ways your Theatre Lab experiences contributed to your later life?
Theatre Lab was such a formative experience on my development as an actor – even though ultimately, I shifted into writing. The Theatre Lab gave me a respect for the craft and process, a willingness to take chances that expand my comfort zone, and to be a truly giving, accepting collaborator. Over the years, I've tried to keep that spirit of collaboration and trust in the process alive in everything I do – on stage and off.
If there is anything else that you'd like to share that isn't covered by these questions, feel free to add it!
Like so many other students over the years, I owe a debt of gratitude to Theatre Lab. And more specifically, to Buzz and Deb. They have guided and inspired generations of artists, myself included. Having a safe space to learn and grow and feel seen as a young aspiring artist was invaluable. They are the best teachers you could ever ask for – pushing you and nurturing you at the same time. Congrats on 30 years – and here's to 30 more!