(Grades 3-5) Scene Study for Kids
Instructor
Kelly Cronenberg
We invite you to join us for this class where students will learn how to take on contemporary scenes like a pro. Students will learn the art of character development, emotional expression, and basic script analysis while working on 1-2 short scenes (selected by the instructor).  Students will gain a basic understanding of character, plot, themes, subtext, objectives and tactics and how the pieces fit together in order to create a scene.  Students will prepare their work to be shown in a final sharing on the last day of class.  Whether you have an aspiring actor who wants to take their work to the next level or a newbie who is excited to give acting a try, this class will help your young actor develop the skills to take scene work head on. 
October 16, 23, 30, Nov 6, 13, Dec 4 (no class Nov 20 & 27)
(Grades 3-5) Scene Study for Kids
$280.00
2 in stock
Instructor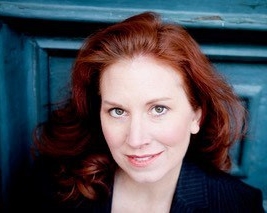 Kelly Cronenberg
Kelly taught for six years before deciding to pursue an acting career and has been seen in professional theaters in the area. In addition to being a dedicated Cabaret Benefit volunteer for years, Kelly teaches in the Summer Acting Camp for Kids.
Training
She attended The Theatre Lab School for the Dramatic Arts and has also earned a degree in Elementary Education.
More about Kelly