Auditioning for Tweens (Grades 5-8)
Instructor
Kirsten Noetzel
If you are interested in auditioning for your school play and just don't know where to start, or you've been acting for a while and want to build your confidence with auditions, this class is for you! Students will learn how to prepare for an audition, how to build their confidence, how to warm-up their voice, and will receive coaching on a monologue piece.  This class is a great way to get more comfortable with auditions in a safe and fun environment.
Mondays, 4 PM-6 PM
January 24, 31, February 7, 14, 28, March 7 (no class February 21)
Auditioning for Tweens (Grades 5-8)
$300.00
7 in stock
Instructor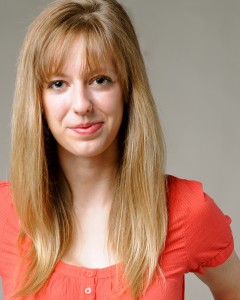 Kirsten Noetzel
Kirsten Noetzel works regionally as a Director and Teaching Artist and has been on Theatre Lab's faculty since 2016. She learned to teach at the Tony award-winning Children's Theatre Company in Minneapolis, MN, where she apprenticed and later worked in their Theatre Arts Training school. Regionally, she has directed for The Theatre Lab (Just Outside of Town, Ordinary Magic), Imagination Stage (Bye Bye Birdie, Unlabeled, The Pencil is Mightier, O Wonder, Aladdin), Montgomery College (The BURN), Metropolitan School of the Arts (Peter Pan, The Tempest, Legend of Sleepy Hollow); and Assistant Directed for The Hub Theatre (Peekaboo, The BURN). She also serves on the faculty of Wolf Trap, Arts on the Horizon, and Metropolitan School of the Arts.
Training
Kirsten received her B.A. from Wheaton College and is an M.A. candidate in Theatre at the University of Houston.
More about Kirsten